Our Team
Get to know the staff here at
Big Brothers Big Sisters of Southwest Louisiana.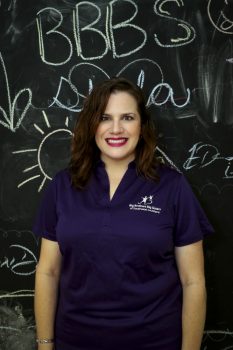 Erin Davison
Executive Director
Born and raised in Orange, Texas, Erin received an undergraduate degree from Lamar University and a Master's Degree from University of Phoenix. She moved with her husband to Southwest Louisiana community fifteen years ago and she has been a staple in the community ever since. After her most recent position with CHRISTUS Health Talent Acquisition, St. Patrick Hospital, she joined the BBBS-SWLA team in May of 2017 as the Executive Director.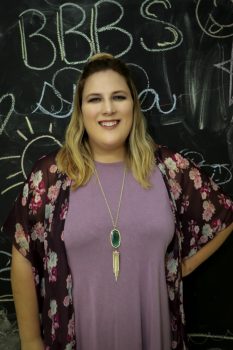 Sally Brockman
Marketing and Development Manager
A Southwest Louisiana native, Sally graduated from Saint Louis Catholic High School in 2010. She attended Louisiana State University in Baton Rouge, Louisiana and spent one year abroad at the University of Sussex in Brighton, England. Following her graduation with honors from the Manship School of Mass Communication with a degree in Public Relations, she interned for a summer at the U.S. Embassy in London. She then spent a year in New Orleans working at a boutique marketing firm before returning to Lake Charles in January of 2016 to work here at Big Brothers Big Sisters of Southwest Louisiana. She loves baking, cooking and travelling with her husband, but most importantly she is passionate about improving the lives of children in the Southwest Louisiana community!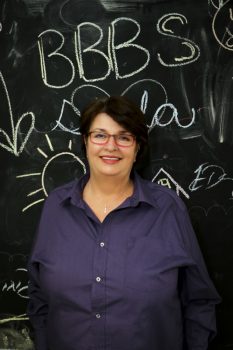 Kathy Richard
Foster Grandparent Program Director
Kathy has been the Director of the Foster Grandparent Program for several years. She is passionate about helping the children and elderly in the Southwest Louisiana community through this national program. This Foster Grandparent Program enables low-income senior citizens to supplement their income in a meaningful way by providing volunteer service to special-needs children, usually in the school setting. The program, funded by a federal grant through the Corporation for National and Community Service, has been sponsored locally by Big Brothers Big Sisters of SWLA since 1999.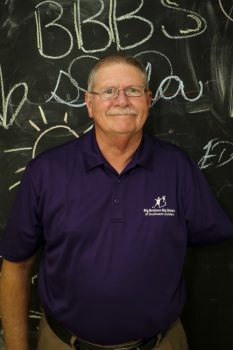 David Eakin
Financial Director
David is a lifelong resident of Southwest Louisiana. He graduated from South Cameron High School and went on to graduate from McNeese with a degree in Accounting. He joined the BBBS-SWLA team in 2013 and has become an indispensable handyman, Diet Coke purchaser, and institutional knowledge provider. We'd be lost without him!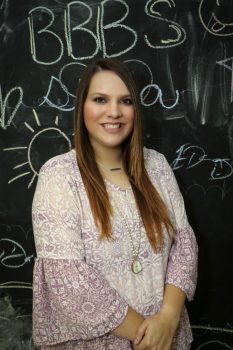 Shelby Huffman
Program Coordinator - High School Mentoring Program
Shelby is a graduate of Hamilton Christian Academy. After high school, she studied at McNeese where she earned a degree in Mass Communication. After graduation she was a full-time teacher for two years. Shelby is able to use her experience in the classroom and her degree in communication to create engaging lessons for our High School Mentoring Bigs and Littles to engage them, challenge them, and help them improve their self-esteem and communication skills. She's incredibly creative and loves thinking up fun projects for her students to do! (Not to mention decorate our office for all the major holidays!)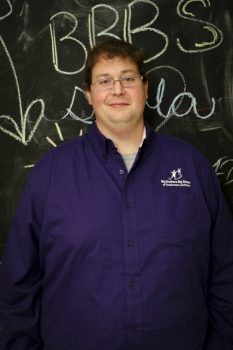 Ryan Anderson
Program Coordinator - Community Program
Ryan grew up in West Monroe and graduated from West Monroe High School. He went to receive a Bachelor's in Liberal Arts in History at McNeese State University. He enjoys football and wrestling and is a high school football referee in his free time. He loves getting to spend time with our Bigs and Littles and work with them to ensure successful relationships continue in our matches!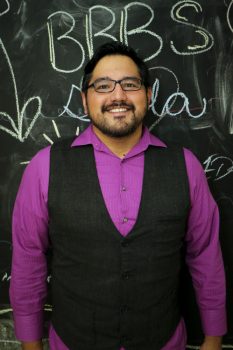 John Jaramillo
Enrollment Coordinator
John is a graduate of Sulphur High School. He went on to receive a degree in Health Promotion at McNeese State University. He recently moved back to Southwest Louisiana after spending two years in Texas. We are so excited to have John on our team, where he uses his skills to interview our potential Bigs and Littles to make the best matches and create life-changing mentoring relationships.